The Pyrilutamide Phase 3 development of Pyrilutamide, a topical drug candidate, is a significant topic of interest in medical science. This drug is being assessed for its efficacy in treating androgenetic alopecia and acne vulgaris. Kintor Pharmaceutical, a prominent clinical-stage drug corporation, is at the forefront of Pyrilutamide's development based on encouraging results from phase 2 trials.
Extensive Pyrilutamide Phase 3 trials are underway in the United States and China. There are also plans to expand the research to include female androgenetic alopecia and acne vulgaris. This demonstrates the potential for wider applications of Pyrilutamide, which presents an exciting prospect for tackling these conditions. The development pathway of Pyrilutamide is certainly one to watch, with its promising potential in addressing these widespread conditions.
Table of Contents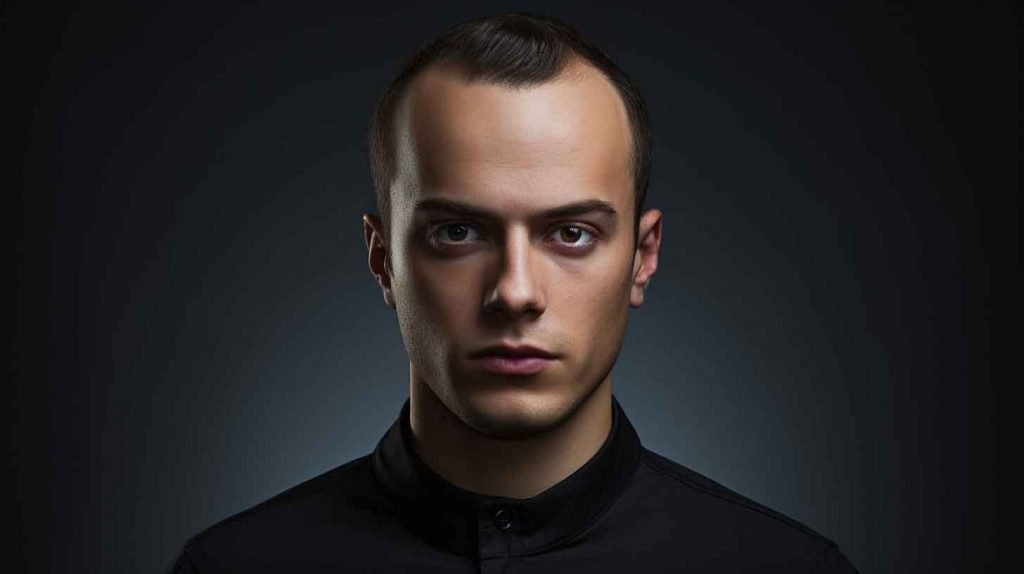 Clinical Trial Results of Pyrilutamide Phase 3
The phase III clinical trial data for Pyrilutamide shows promising potential in treating androgenetic alopecia and acne vulgaris. A previous phase II trial in the US on men with androgenic alopecia proved the drug's efficacy and safety. This trial included 123 male participants experiencing moderate symptoms of androgenetic alopecia. The most significant improvements in hair growth were noted with the twice-daily application of the 0.5% concentration.
A separate phase II trial focusing on male androgenetic alopecia in China also reported significant hair growth improvements. This trial included 120 Chinese participants suffering from moderate hair loss. Again, the 0.5% concentration applied twice daily yielded the best results. Interestingly, the Chinese trial reported over double the hair growth improvement compared to the US trial. The cause of this discrepancy remains unclear.
Kintor Pharmaceuticals is advancing with phase III trials in both the US and China. It is anticipated that the recommended dosing will remain consistent across both trials. Based on these findings, Pyrilutamide shows considerable promise as an effective treatment for male androgenetic alopecia.
Comparison of Pyrilutamide Phase 3 Trials in the US and China
In the third phase of Pyrilutamide trials, we will analyze and compare data from tests conducted in the US and China. This comparison will concentrate on three main areas: efficacy, safety, and patient response.
Our examination will delve into the efficacy of Pyrilutamide in treating conditions such as androgenetic alopecia and acne vulgaris. We will gauge the drug's effectiveness in both countries by looking at factors such as hair regrowth and reduction in acne symptoms.
We will also evaluate the safety of Pyrilutamide by focusing on adverse events and side effects reported in both the US and China. This will help us understand the drug's safety profile across different populations.
Next, we will look at patient response. We will assess patients' overall satisfaction and how they responded to the treatment in both countries. This would be instrumental in finding out if there are any striking differences in how individuals react to Pyrilutamide in different regions.
The results of this comparison will be critical in maximizing the benefits of Pyrilutamide and shaping future strategies for global drug development.
Pyrilutamide Phase 3 Trials for Female Androgenetic Alopecia
Phase 3 trials of Pyrilutamide for treating female androgenetic alopecia are ongoing in China. The main objective of these trials is to assess the safety and effectiveness of Pyrilutamide in managing female hair loss. Female androgenetic alopecia is a prevalent condition that can greatly affect a woman's self-confidence and overall life quality.
The potential market influence of the phase 3 findings of Pyrilutamide is significant due to the high need for effective hair loss solutions for women. If the trials yield positive outcomes, Pyrilutamide could be a beneficial treatment alternative for women with hair loss. This might stimulate increased market demand and offer a resolution for the unaddressed clinical needs of millions of women globally.
Frequently Asked Questions
What Are the Primary Endpoints of the Phase 3 Clinical Trials for Pyrilutamide?
Details regarding the primary endpoints for the phase 3 clinical trials of pyrilutamide have yet to be released. The process of enrolling participants for these trials is currently underway. Once the process is complete and the study design and endpoints are finalized, an announcement will be made to share these details.
How Many Participants Are Expected to Be Enrolled in the Phase 3 Trials for Pyrilutamide?
Though no precise information is available regarding the number of participants expected to be enrolled in the phase 3 trials of pyrilutamide, it can be stated that the trials will be conducted on an expansive scale. These trials are crucial as they will determine the safety and effectiveness of the drug in treating a wide population, taking into account the promising outcomes from earlier clinical trials.
Are There Any Specific Inclusion or Exclusion Criteria for Participants in the Phase 3 Trials?
Choosing participants for the Phase 3 Pyrilutamide trials is governed by specific selection parameters. These parameters are designed to ensure that only those who fit the necessary profile are included, supporting the credibility and dependability of the study's findings.
What Are the Secondary Endpoints Evaluated in the Phase 3 Trials for Pyrilutamide?
The phase 3 trials for Pyrilutamide are focused on examining secondary endpoints, which consist of safety evaluation and effectiveness indicators. The assessment of these endpoints will yield crucial insights into the drug's therapeutic impact and any possible hazards or adverse incidents.
Will the Phase 3 Trials for Pyrilutamide Include a Placebo-Controlled Group?
When planning phase 3 trials for pyrilutamide, including a placebo-controlled group is a complex decision. It involves weighing the ethical implications and the potential to influence future treatment protocols.
References:
Kintor Pharma Announces Dosing of First Patient in Phase II Clinical Trial of KX-826 for the Treatment of Androgenic Alopecia Female Patients in China
Links:
Hair Fall Reversal: Diagnosis and Treatment Options